Proven products
from the best producers
100% Security
SSL certificate
24/7 Support
Dedicated support
Wall Mounted Stainless Steel Cascading Swan Water Feature, height 75 cm
Add a sense of elegance to your garden with this magnificent fountain. The modern style will suit any garden design, and the polished surface will reflect the light into the shaded areas of the garden. Water flows gently from the top of the fountain and creates an aura of relaxation.
Wall fountain "Swan" H 75 cm
This elegant wall mounted swan neck fountain is 75cm high. Made of 304 grade stainless steel, this fountain is popular with gardeners and garden designers. The fountain adds charm to any garden, this one will perfectly match a garden in a modern style. It also fits on the terrace, courtyard or patio.
Very easy to mount and install on the wall - almost like mounting a photo frame, the fountain requires three brackets hidden behind it.
Complete with a pump and a hose.

Suitable for use with a reservoir or in a pond.

Do I need a gravel pool?
The price only includes the fountain and the pump, however, if you want to put the fountain in the pond, most likely you will need a gravel pool.

We can also supply the FinaTM round tank, made of 100% recyclable plastic, designed to be buried in the ground, or a square stainless steel bowl.

Finia 1000:
medium: 98cm,
depth 30cm.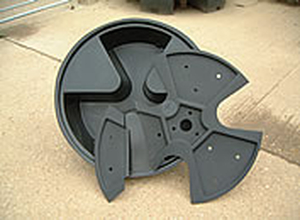 Stainless steel tank (square):
width: 60cm
height 20cm.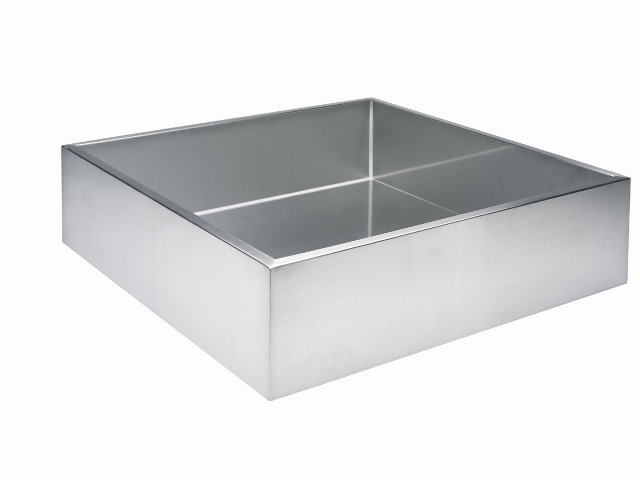 16 other products in the same category